About Us
About Us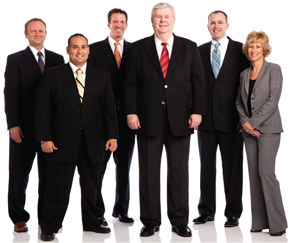 Roger Smedley founded Smedley Financial Services, Inc.® in 1982. Under his leadership the Smedley Financial Team has become known for its ability to deliver focused wealth strategies for affluent clients as well as managed investment portfolios.
The Smedley Wealth Management Team focuses on building relationships through world class client service, specialized private wealth planning solutions, and various wealth management offerings. We understand that financial choices abound and work to deliver superior solutions to our clients.
As an independent firm, we have the ability to match each product and solution that best meets each client's unique situation.
Our Investment Management Team provides investment strategies designed to navigate the changing market environment. Focusing on investment time horizon, diversification, and risk tolerance, each portfolio is designed to provide superior investment opportunities
In today's financial landscape two things ring true, ethics and integrity are paramount. Smedley Financial applies a company-wide philosophy that centers on putting our client's need first in all that we do.
Investment Advisors across the United States have used the investment management services of Smedley Financial to provide asset management solutions for their clients.
+ Next: Get to Know Our Team
.
Call Us Today
1 (800) 748-4788